Bridal Shower Ideas Rogers AR
Looking for Bridal Shower Ideas in Rogers? We have compiled a list of businesses and services around Rogers that should help you with your search. We hope this page helps you find Bridal Shower Ideas in Rogers.
---
Avanti Events
(479) 644-1563
PO Box 941
Rogers, AR
Three Meadows Productions
(479) 200-4332
16295 Cypress Lane
Rogers, AR
PlanIt Chic
(479) 420-5690
6300 SW Meadow Well Ave
Bentonville, AR
I Do~Do You
(479) 353-5607
1801 Colby Circle
Springdale, AR
Shante Crockett Events
(479) 439-0804
4111 Ravenwood Lane
Springdale, AR
Lisa Dawson Events
(479) 586-1548
1402 E Prairie Creek Drive
Rogers, AR
Timeless-Traditions Wedding Planning and Design
(479) 903-1648
13980 Spring Road
Bentonville, AR
Blush Events
(479) 270-0428
PO Box 2174
Bentonville, AR
A Party to Perfection
(479) 422-1697
8018 Buona Sera Street
Springdale, AR
K&A Photos
(479) 616-6966
2 Frampton Ln
Bella Vista, AR
Planning shower fun: Best bridal shower ideas
Host a fun bridal shower that the bride-to-be and guests will all enjoy. The key is to select party activities that let guests take an active role in making the party special. Some groups like creative ideas; others like the more traditional games that can lead to laughter. Here are several of both:
Recipe book
Ask each guest to bring a recipe for the bride-to-be. Provide hole-punched paper and a plastic sleeve, so that all recipes will fit in one binder.
Invite guests to write out their recipe or simply glue a printed recipe onto the paper and place in the protective sleeve. Also encourage guests to write a small anecdote, explaining why they chose this particular recipe.
Buy a pretty recipe book or binder, like the one pictured at the left , Guests will enjoy putting the book together at the shower.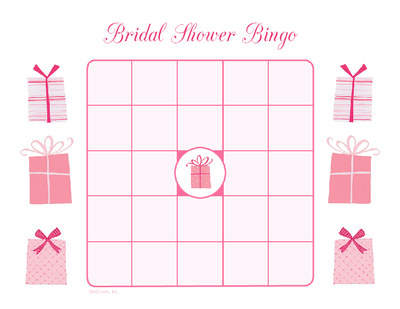 Bingo
Bingo is a great activity to help pass the time enjoyably, especially if there are lots of attendees and the bride has a huge number of gifts to open.
Before it's time to open gifts, give guests blank bingo cards (you can find free printable cards, like the one shown here or purchase them online )
Tell guests to fill the empty boxes with the names of the gifts they believe the bride-to-be will receive. Guests mark their boxes as the gifts are opened. The winner gets a prize.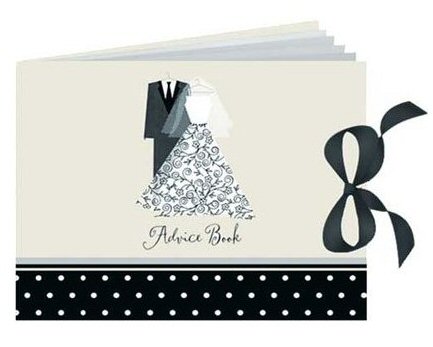 Advice book
Start with a beautiful, bound, blank journal or themed advice book, like the one shown at the left.
Circulate it during the shower and allow e...
Click here to read the rest of this article from Celebrate with Style