Bridal Shower Ideas Wilmington DE
Looking for Bridal Shower Ideas in Wilmington? We have compiled a list of businesses and services around Wilmington that should help you with your search. We hope this page helps you find Bridal Shower Ideas in Wilmington.
---
Bing's Bakery
(302) 737-5310
253 East Main St
Newark, DE
Data Provided By:
Aphrodisiac Unlimited
(302) 220-3757
439 Feather Drive
Newark, DE
Specialty
Parties, Showers


The Wilmington Photo Booth Co.
(302) 388-3619
PO Box 118
Newark, DE
Data Provided By:
Clarissa's Designs
(302) 250-7328
PO Box 11983
Wilmington, DE
Especially For You Event Planning & Management
(302) 427-2860
3 Germay Drive
Wilmington, DE
Joie de Biba
(610) 864-8022
P.O. Box 1384
Linwood, PA
Specialty
Parties, Showers


Events by Design
(302) 793-0385
1501 Valley Rd
Wilmington, DE
Data Provided By:
Desserts by Dana
(302) 721-5798
22 Peterson Pl
Bear, DE
Data Provided By:
Exquisite Events
(302) 326-2567
P.O. Box 12893
Wilmington, DE
Bridal Idol Wedding Coordinators
(302) 250-7220
758 Philadelphia Pike
Wilmington, DE
Data Provided By:
Planning shower fun: Best bridal shower ideas
Host a fun bridal shower that the bride-to-be and guests will all enjoy. The key is to select party activities that let guests take an active role in making the party special. Some groups like creative ideas; others like the more traditional games that can lead to laughter. Here are several of both:
Recipe book
Ask each guest to bring a recipe for the bride-to-be. Provide hole-punched paper and a plastic sleeve, so that all recipes will fit in one binder.
Invite guests to write out their recipe or simply glue a printed recipe onto the paper and place in the protective sleeve. Also encourage guests to write a small anecdote, explaining why they chose this particular recipe.
Buy a pretty recipe book or binder, like the one pictured at the left , Guests will enjoy putting the book together at the shower.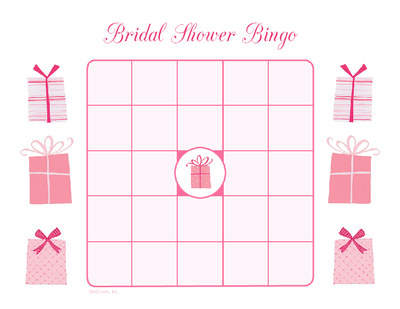 Bingo
Bingo is a great activity to help pass the time enjoyably, especially if there are lots of attendees and the bride has a huge number of gifts to open.
Before it's time to open gifts, give guests blank bingo cards (you can find free printable cards, like the one shown here or purchase them online )
Tell guests to fill the empty boxes with the names of the gifts they believe the bride-to-be will receive. Guests mark their boxes as the gifts are opened. The winner gets a prize.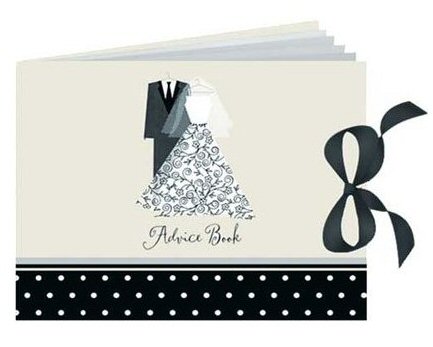 Advice book
Start with a beautiful, bound, blank journal or themed advice book, like the one shown at the left.
Circulate it during the shower and allow e...
Click here to read the rest of this article from Celebrate with Style