Business Casual Clothes Camden NJ
Local resource for business casual clothes in Camden. Includes detailed information on local businesses that provide access to clothes, casual clothes, business clothes, women clothing, clothing store, tops, menswear, dress shirts, suits, and information on buying clothes online, as well as advice and content on dress code.
---
COYNE TEXTILE SERVICES
(856) 786-5454
1700 TAYLORS LANE
CINNAMINSON, NJ
Departments / Services
DUST CONTROL, INDUSTRIAL EQUIPMENT SUPPLIES, COTTON COVERALLS, JACKETS, INDUSTRIAL LAUNDRY, OUTERWEAR WORK CLOTHING, CORPORATE APPAREL, CLOTHING WHOLESALE MANUFACTURERS, EMBROIDERED NAMES, OUTERWEAR WORK CLOTHING RETAIL, MATS, UNIFORM SERVICES, MOPS, MORE INDUSTRIAL EQUIPMENT SUPPLIES, UNIFORM RENTAL GARMENTS, DEALER, reusable absorbent towels, WALK OFF MATS, industrial uniforms, MANUFACTURER, reusable absorbents, RENTALS, LOGO MATS, reusable absorbent socks, SHIRTS, uniforms, SCRAPER MATS, MAT
Hours
40.011853 -74.975080


Natural Jute
(856) 845-0496
620 Ward Drive
Deptford, NJ
Data Provided By:
UNIFIRST
(215) 785-3215
940 RIVER ROAD
CROYDON, PA
Departments / Services
cleanroom apparel, industrial uniforms, uniform rental, uniform, workwear, uniforms, shirts, mops, facility services, embroidered apparel, high visibility, restroom service, work clothing, flame resistant, uniform suppliers, pants, HACCP, floor mats, corporate apparel, corporate casual, uniform rental service, restroom services, polo, clean room apparel, work wear, uniforms rental, uniforms rent, protective clothing, uniform rent, industrial uniform, mats, jeans, protective garments, dust mops,
Hours
40.082141 -74.898151


Bargain Shop
(215) 829-3497
800 Spruce St
Philadelphia, PA
Thrift Fair Stores Inc
(215) 426-5204
2403 Aramingo Ave
Philadelphia, PA
WORK CLOTHES OUTLET
001 (610) 626-5570
505 EAST BALTIMORE AVENUE
LANSDOWNE, PA
Departments / Services
industrial, steel toe, mens, construction, carolina boots, Chippewa, womans, work boots, waterproof, Dickies, brown, wedge, closeouts, doubleh, woman''s, motorcycle, pole boot, gortex, biker boots, double, clothing, Chippewa boots, men''s, safety toe, engineer, carolina, metatarsal
Hours
39.940151 -75.261853


ANCHORTEX CORPORATION
(856) 768-5240
465 E TAUNTON AVE
WEST BERLIN, NJ
Departments / Services
corrections supplies, BOOTS, GSA military uniforms, flame resistant apparel, duty uniforms, duty footwear, night vision equipment, law enforcement equipment, industrial work wear, uniforms, work wear, bates boots, propper uniforms, army uniforms, military uniforms, duty boots
Hours
39.803830 -74.915402


CAMBER SPORTSWEAR INCORPORATED
(610) 239-9910
2 DEKALB STREET
NORRISTOWN, PA
Departments / Services
Clothing Wholesale Manufacturers, Big size sweatshirts and sweatpants, Specialty Clothing, CamberUSA, Camber, rugged wear, Good Wholesale Manufacturers, Athletic Clothing, Sportswear Wholesale Manufacturers, Thermal lined sweat shirts and jackets, Camber Sportswear, Good, Sporting Goods, American made active work clothes, Artic wear, Manufacturer, Active heavyweight work clothing Pennsylvania, Athletic clothes sweat shirts and sweat pants, All cotton sweatshirts high cotton tees
Hours
40.108251 -75.345206


Old Navy
(215) 413-7012
1001 Market St
Philadelphia, PA
Dr. Denim
(215) 923-3499
331 South Street S31
Philadelphia, PA
Data Provided By:
Fashion party clothing wear casual: What to wear for casual cocktails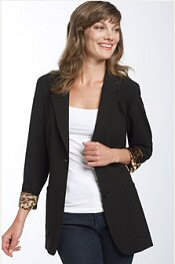 The holidays are here, and the winter party season is in full swing. And every winter, the question is "What to wear?" This is especially true when the invitation says, "Come for casual cocktails."
Whether you want to buy a new outfit or wear one of the classic pieces already in your closet, here are a handful of fashion-forward tips to guide your get-up.
Today's top party styles
"When the invitation says 'casual,' interpretations differ," says Leah Feldon, a Nashville and New York-based fashion expert (leahfeldon.com) and author of Does This Make Me Look Fat?
"Some people will always dress up, while others won't," she says. "Some will read 'casual' and others, 'cocktail.' If you do your basic black with fun accessories, you'll be exactly perfect, either way."
"The one thing you're always safe wearing is basic black. Then jazz it up with accessories. You just can't go wrong with that," she assures.
"Black is essential," agrees Jenny Le of Opening Ceremony, which has stores in New York and just recently Los Angeles (openingceremony.us). Try this versatile Karen Kane Boyfriend Jacket .
Le recommends a few hot items to pick up this winter to turn heads anywhere you go.
"Velvet dresses, high waisted skirts, severe pencil skirts, cashmere cardigans, waistcoats, trenches and Victorian granny high heel boots," Le lists.
Another hot look, she says, is slim tuxedo pants and a chiffon bow blouse, or full trousers or high waisted pants."

Click here to read the rest of this article from Celebrate with Style