Champagne Worcester MA
Looking for Champagne in Worcester? We have compiled a list of businesses and services around Worcester that should help you with your search. We hope this page helps you find Champagne in Worcester.
---
Armsby Abbey
(508) 795-1012
144 N Main Street
Worcester, MA
Gibbons Package Store Inc
(508) 752-3170
Webster Square Plaza
Worcester, MA
KJ Baaron's Fine Wine And Spirits
(508) 753-3400
220 Summer Street
Worcester, MA
D'Errico's Market
(508) 797-9686
141 East Central Street
Worcester, MA
Wine Vine The
(508) 797-9463
142-B Highland
Worcester, MA
KJ Baaron's
(508) 753-3400
340 Main Street
Worcester, MA
The Dive Bar
(508) 752-5802
34 Green St
Worcester, MA
Brew City
(508) 752-3862
104 Shrewsbury St.
Worcester, MA
Global Spirits Inc
(508) 753-8910
345 Grafton
Worcester, MA
The Boynton Restaurant
(508) 756-8458
117 Highland St
Worcester, MA
Champagne recipe: champagne bar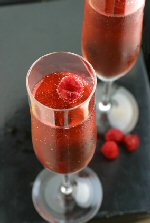 Quick, light, sparkly, fruity, inexpensive, and oh, so delicious! What could be better?
Create your own stylish and bubbly cocktail for friends—in a flash. Use as an aperitif, when guests first arrive. Or serve it to those who want to toast and sip, but also keep it light.
Instead of buying costly champagne, try sparkling prosecco (Italian) or cava (Spanish) wine.
Here's the quick trick:
Pour about 1 ounce of almost any fruit-yummy liqueur into a lovely champagne flute and then slowly pour in 4 or 5 ounces of prosecco or cava. (Don't stir—you'll lose the bubbles!) Then garnish with berries, cherries, or an orange slice.
Some delicious liqueur choices: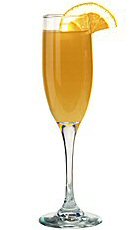 Chambord—raspberry
Grand Marnier—orange (or Triple sec, if you like it sweeter)
Marie Brizzard—blackberry
Cherry Heering—cherry
Créme de cassis—black currants
Apricot brandy—apricot
Also experiment with peach schnapps, Applejack, and Amaretto. You and your guests are sure to like at least several of these combos.
Prefer a non-alcoholic version? Mix and match seltzer with frozen fruit concentrate or juice. Frozen apple and orange juice concentrates work well. Cranberry juice adds a festive color, and anything with pomegranate juice will be trendy!
Want a keep-on-hand solution for last-minute non-alcoholic cocktails? Keep a bottle of grenadine on hand. Mix a splash of grenadine with ginger ale and garnish with a cherry. (Shhhhh...Don...
Click here to read the rest of this article from Celebrate with Style