Discount Designer Clothes Bear DE
Local resource for discount designer clothes in Bear. Includes detailed information on local businesses that provide access to dresses, evening dresses, formal dresses, clearance deals on clothing, women clothing, cocktail dress, cheap shoes, men's clothing, as well as advice and content on shopping online for clothing.
---
RUSH UNIFORM INCORPORATED
(302) 328-5444
101 HARRISON AVENUE
NEW CASTLE, DE
Departments / Services
Clothing Wholesale Manufacturers, Outerwear Work Clothing, uniform stores, Supply Dealers, Accessory, Store, More Industrial Equipment Supplies, Clothing Accessories, school uniforms, Safety Clothing Equipment, Clothing Stores, Dealer, Manufacturer, Outerwear Work Clothing Retail, delaware, uniform suppliers, Industrial Equipment Supplies
Hours
39.685762 -75.586573


NATIONAL SAFETY CLEAN, INC.
610-444-1700, 800-253-2690
225 BIRCH ST.,
KENNETT SQUARE, PA
Departments / Services
WOVEN SHIRTS, STATIONWEAR, BOMBER, LION STATIONWEAR, WESTERN, PANTS, STATION, TRADITIONAL TROUSERS, EMT, JEANS, PLEATED TROUSERS, advanced inspection, RUGBY SHIRTS, MEDIC, SAFETY PANEL, clean and repair, SNAPFRONT, PPE CLEANING, emergency fire gear, CLEANING, EMS, lion totalcare, COTTON, REPAIRING, PARKA, decontamination, SHORTS, PROTECTIVE CLOTHING CLEANING REPAIRING SERVICE, Fire clothing, FIREWEAR, SHIRTS, POLOS, CLOTHING, STATION WEAR, EMS PANTS, KNIT SHIRTS, verified isp, BRAVO, lion appare
Hours
39.842322 -75.705775


Goodwill Store
(302) 834-6780
334 Fox Hunt Dr
Bear, DE
Old Navy
(302) 738-2215
303 West Main Street
Christiana, DE
JC Penney
(302) 366-7680
606 Christiana Mall
Newark, DE
Hours
Mon-Thu 10:00-9:30
Fri 10:00-10:00
Sat 9:00-10:00
Sun 10:00-6:00


URIE AND BLANTON
(302) 658-8604
510 A STREET
WILMINGTON, DE
Departments / Services
welding accessory, welding curtain, welding helmet, Welding Equipment Rental, custom welding helmet, welding jacket, protective apparel, welding cap, darkening welding helmet, Metal Working, Supply Retail, Metal, protective gear, Leasing, protective garment, auto darkening lens welding helmet, welding hoods, welding equipment, welding tool, auto darkening welding helmet, Accessory, Dealer, Industrial Equipment, welding gloves, Supplies, Repairs, Leasing Service, Rental Service, Building Material
Hours
39.732085 -75.549372


Second Chance Resale
(302) 836-1914
450 Eden Circle
Baer, DE
Ann Taylor
(302) 456-1425
715 Christiana Mall
Newark, DE
Departments / Services
Shoes
Hours
Monday:10:00 a.m - 9:30 p.m
Tuesday:10:00 a.m - 9:30 p.m
Wednesday:10:00 a.m - 9:30 p.m
Thursday:10:00 a.m - 9:30 p.m
Friday:10:00 a.m - 9:30 p.m
Saturday:10:00 a.m - 9:30 p.m
Sunday:11:00 a.m - 6:00 p.m


Gap
(302) 738-7170
433 Christiana Mall
Newark, DE
Macy's
302/366-5800
501 ChristianaMall
Newark, DE
Departments / Services
Mattresses, a pea in the pod, Wedding Registry.


Fashion party clothing: Affordable fashion party clothing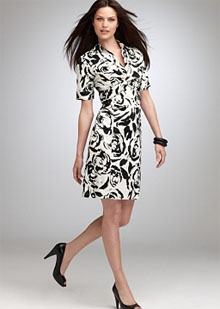 The great fashion news right now is that stylish party clothing is also budget friendly. Bobbie Thomas, style editor of NBC's Today show, adds that dressing up also is easier than ever.
Dressing up is about dressing down, Thomas asserts. It's about reinventing, reusing, and rethinking your wardrobe, she continues. You should look to the basics rather than purchasing items that are extravagant in style and price.
Year-round for top value
Powered by the catch phrase, "make it work year-round," Thomas sees a movement toward season-less style, where fashion is no longer ruled by color. For example, she points out, florals will continue to bloom through winter. The black and white floral dress featured here by Alfani (available at macys.com) is a great find. "I love the fact that women aren't putting away their summer and spring pieces," Thomas says. "We're seeing pastels and soft summer colors being incorporated, year-round."
...
Click here to read the rest of this article from Celebrate with Style