Discount Designer Clothes Newark NJ
Local resource for discount designer clothes in Newark. Includes detailed information on local businesses that provide access to dresses, evening dresses, formal dresses, clearance deals on clothing, women clothing, cocktail dress, cheap shoes, men's clothing, as well as advice and content on shopping online for clothing.
---
ANN TAYLOR LOFT
(908) 355-5205
651 KAPKOWSKI ROAD SUITE 1022
ELIZABETH, NJ
Departments / Services
women's clothes, Women's Clothing Stores, Clothing, skirts, Store, Accessory, Petites, trousers, Clothing Accessories, Pants, women's apparel, LOFT, Women's Clothing, Dresses, Sweaters, Accessory Retail, Women Clothing Retail, Shirts, Womens, Clothing Stores, blouses, tees, t-shirts, Women Clothing
Hours
40.660587 -74.169796


M721Organics
(908) 810-8796
P.O. Box#2060
Union, NJ
Data Provided By:
WORK N GEAR
001 (908) 862-4736
1601 WEST EDGAR ROAD
LINDEN, NJ
Departments / Services
OUTERWEAR WORK CLOTHING, MANUFACTURER, SUPPLY DEALERS, work clothing, MORE INDUSTRIAL EQUIPMENT SUPPLIES, DEALER, SCREEN PRINTING, OUTERWEAR WORK CLOTHING RETAIL, work clothes, work wear and working gear, work uniforms, SAFETY CLOTHING EQUIPMENT, CLOTHING WHOLESALE MANUFACTURERS, shop work gear
Hours
40.611500 -74.249799


Project Green Label
(212) 944-6690
1407 Broadway suite 1804
New York, NY
Data Provided By:
O.K. UNIFORM CO., INCORPORATED
001 (212) 791-9789
368 BROADWAY
NEW YORK, NY
Departments / Services
medical scrubs, nursing shoes, catering jackets, chefs skullcaps, tuxedo jackets, catering apparel, chef wear, chef uniforms, tuxedo pants, mens tuxedo jackets, coveralls, discount scrubs, ladies tuxedo shirts, ladies tuxedo pants, mens tuxedo shirts, security uniforms, catering uniforms, chef pants, restaurant uniforms, chef coats, screen printing, industrial uniforms, anywear shoes, chef jackets, restaurant formal wear, chefs coat, tuxedo shirts, tux, aprons, tuxedo, high visibility clothing,
Hours
40.717467 -74.003014


PAYLESS SHOE SOURCE
(201) 451-1656
370 MARTN LTHR KNG JR DRIVE # J
JERSEY CITY, NJ
Departments / Services
backpacks, Shoe Stores, footwear, kid's shoes, infant shoes, women's shoes, soccer shoes, discount shoes, shoes bogo, sandals, cheap shoes, sneakers, girl's shoes, ladies shoes, boy shoes, boots, children's shoes, bogo, men's shoes, girl shoes, boy's shoes, back to school shoes, Clothing Stores, Shoes
Hours
40.699686 -74.040550


JERSEY CITY MEDICAL SUPPLIES
001 (201) 217-9950
369 PALISADE AVENUE
JERSEY CITY, NJ
Departments / Services
Hospital Equipment, Supplies, Supply Retail, Consultation, Respiratory Equipment Maintenance, Mastectomy Fittings, Repair, Hospital Beds, Wheelchairs, Motorized Wheelchairs, Walkers, Diabetic Shoes, Braces, Diabetic Supplies, Pediatric Supplies, Uniforms, Wound Care, Oxygen Equipment, Concentrators, Nebulizers
Hours
40.741389 -74.045983


O K UNIFORMS CO INCORPORATED
001 (212) 791-9789
368 BROADWAY
NEW YORK, NY
Departments / Services
tuxedo, coveralls, nursing shoes, ladies tuxedo pants, chef pants, mens tuxedo shirts, chef, medical uniforms, mens coveralls, restaurant uniforms, nursing uniforms, formal tuxedo jackets, chef uniforms, ladies tuxedo shirts, restaurant formal wear, workwear, Carhartt, tuxedo pants, security uniforms, medical scrubs, discount scrubs, industrial uniforms, chefs coat, chefs skullcaps, chef coats, chef wear, catering apparel, nursing scrubs, tuxedo jackets, catering jackets, tuxedo shirts, high vis
Hours
40.717481 -74.003013


aGaiN NYC
(212) 744-3912
299 West 12th St. 7D
New York, NY
Data Provided By:
Panda Snack
212-564-4655 x 301
255 W. 36th St. 15th Floor
New York, NY
Data Provided By:
Data Provided By:
Fashion party clothing: Affordable fashion party clothing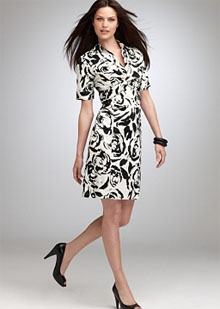 The great fashion news right now is that stylish party clothing is also budget friendly. Bobbie Thomas, style editor of NBC's Today show, adds that dressing up also is easier than ever.
Dressing up is about dressing down, Thomas asserts. It's about reinventing, reusing, and rethinking your wardrobe, she continues. You should look to the basics rather than purchasing items that are extravagant in style and price.
Year-round for top value
Powered by the catch phrase, "make it work year-round," Thomas sees a movement toward season-less style, where fashion is no longer ruled by color. For example, she points out, florals will continue to bloom through winter. The black and white floral dress featured here by Alfani (available at macys.com) is a great find. "I love the fact that women aren't putting away their summer and spring pieces," Thomas says. "We're seeing pastels and soft summer colors being incorporated, year-round."
...
Click here to read the rest of this article from Celebrate with Style